A Brief History of the School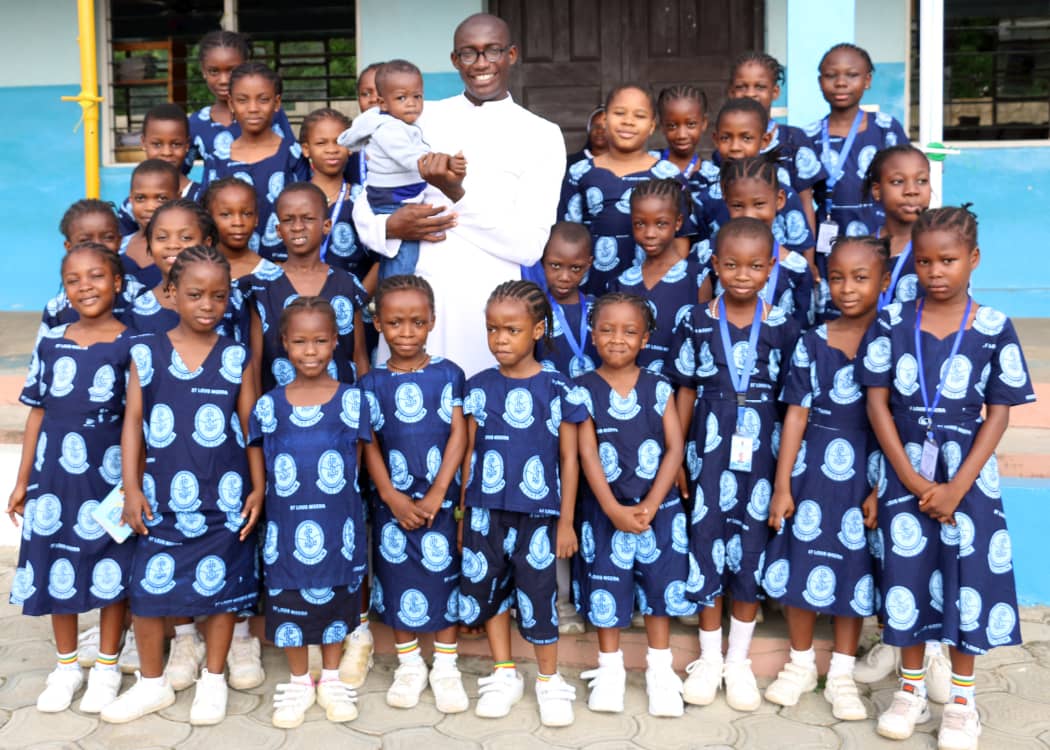 St. Louis Nursery and Primary school, Akure was officially established on 3rd February, 1975 by Rev. Dr. W.R Field (SMA), the then Catholic Bishop of Ondo Diocese.
The school was established for the total development of the young for future, academic, social and spiritual life. It is situated directly opposite Isinkan market, a walkable distance from the palace of the Iralepo of Isinkan on North ( 7° 15° 16° 59°) and very close to the Catholic Bishop's court on the East ( 5° 10° 31° 74°). The school is on the mass area of 3.810 hectares of land.
Since the Sisters of St. Louis are known for education, Rt. Rev. Dr. W.R Field invited them to run the school. Bishop Field handed over the school to Most Rev. Dr. F.F Alonge at retirement who in turn handed the school over to the Sisters of St. Louis.
The school took off with 45 pupils, 2 teaching staff, 2 non- teaching staff and the pioneer headmistress (Rev. Sr. MacnoasaMcconville) today, the school has 670 pupils and 83 teaching and non-teaching staff. St. Louis Nursery and Primary school still remains the most popular amongst other schools in the vicinity and patronised by the local community.
Shortly after the take-off of the School, the Ondo State Government banned private schools in the state. However, in 1984, the Ondo State Ministry of Education gave the clearance to reopen the primary section. Since then, St. Louis Nursery and Primary School, has not looked back.
The School on its own part has remained faithful to the commitment set out by the founding fathers in 1975. True to its roots, the school continues to move with the changing time through the use of modern technology like computer and the internet. Others are quality musical instruments, well-equiped library, science laboratory to serve as teaching and learning aids in enhancing the academic attainment of the pupils.
The success story of the school will not be complete without mentioning the illustrious headmistresses
Any successful school needs a clear vision and insightful management. The school has been extremely well served over the years. Sisters who have served here enjoyed the support of their staff. Each of them is a seasoned administrator, adept at running a school, who gave the school a special gift of herself despite specific organizational challenges. Each of these sisters was unique in their approach to matters concerning education.
The school has been blessed with a dedicated staff body that is committed and consistently helps the school to be among the best educational institution in the state.
The consistent excellent performance of the pupils and the good news we hear about them after graduation are a proof to this. Our school has turned out a good number of old pupils who have excelled in many professions S Teachers, Doctors, Engineers, etc.